Paradise is the perfect ocean adventure buddy. Whether you're wave sliding, kite surfing, sailing, swimming, free diving or chilling on the beach, this surf suit is designed for action with maximum comfort in mind. This classy, slightly cheeky cut comes with an added head-turn whiplash warning; wear it at your own risk of 100% admiration.
Throw on your fave denim shorts and hit the beach bar for a sundowner post-ocean games.
Crafted from 82% recycled fabrics, ultra soft and luxury feel.
Bring the ocean with you wherever you go with a small piece of shell sewed into the fabric.
SPF 50+ sun protection
Fully lined for extra protection and comfort.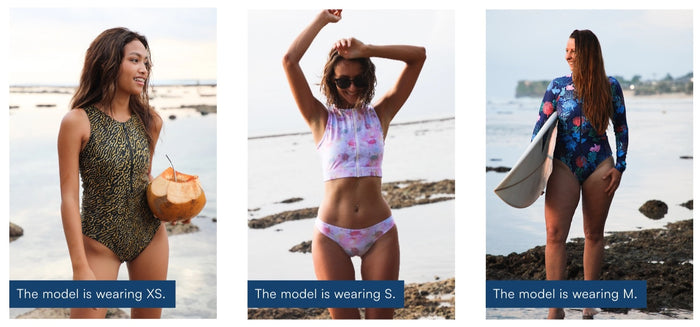 How to care for your beautiful Oceanlovers piece:
Rinse in cold water
Don't use harsh detergents that are bad for the ocean and the fabric.
Dry in shade, don't dry clean or iron.

Each Oceanlovers garments comes with an ethically grown sea shell tag sewed onto the fabric. Bring the beautiful ocean energy with you wherever you go. Wear with pride and inspire fellow Oceanlovers to celebrate our ocean!
Oceanlovers' mission is to motivate humanity to celebrate and protect our ocean. Each print in the Under The Sea collection features a marine animal in danger of extinction. For each purchase Oceanlovers donates to organisations helping us protect these endangered species.
To find out more and to become an Oceanlovers ambassador, please click here