Make ocean-inspired memories with the playful Maverick boys board short. The high-quality slightly stretchy soft fabric provides ultra comfort. The functional design means more time for fun and less time fidgeting. 
Available in various colourful prints so your little Oceanlover is easy to spot whether splashing in the sea or scurrying on the sand. 
Want the ultimate Insta-worthy moment? Get the same Sultans board short print for Dad and snap away. 


Mid-length with an elasticised waist and drawstring.
Side and back pockets.
Luxe, quick dry, ultra soft swim material
Crafted from 86% recycled fabrics, luxe, quick dry swim material, ultra soft.
Bring the ocean with you wherever you go with a small piece of shell sewed into the fabric.
SPF 50+ sun protection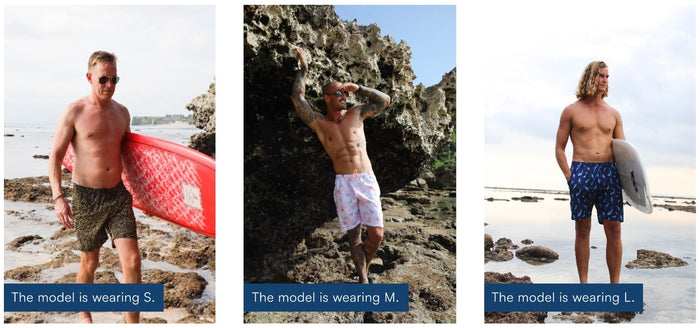 How to care for your beautiful Oceanlovers piece:
Rinse in cold water
Don't use harsh detergents that are bad for the ocean and the fabric.
Dry in shade, don't dry clean or iron.

Each Oceanlovers garments comes with an ethically grown sea shell tag sewed onto the fabric. Bring the beautiful ocean energy with you wherever you go. Wear with pride and inspire fellow Oceanlovers to celebrate our ocean!
Oceanlovers' mission is to motivate humanity to celebrate and protect our ocean. Each print in the Under The Sea collection features a marine animal in danger of extinction. For each purchase Oceanlovers donates to organisations helping us protect these endangered species.
To find out more and to become an Oceanlovers ambassador, please click here